If you like to consume CBD in the OG way by rolling a joint and smoking then you might know how difficult it can get to find a good quality hemp flower at an affordable price. If you buy hemp nugs from a local vendor then some might be too strong for you and some might not be effective at all, and there is no authentic information regarding the source of CBD nugs. That's when Organic CBD Nugs come to your rescue. Let's get to know Organic CBD nugs better.
What are Organic CBD Nugs?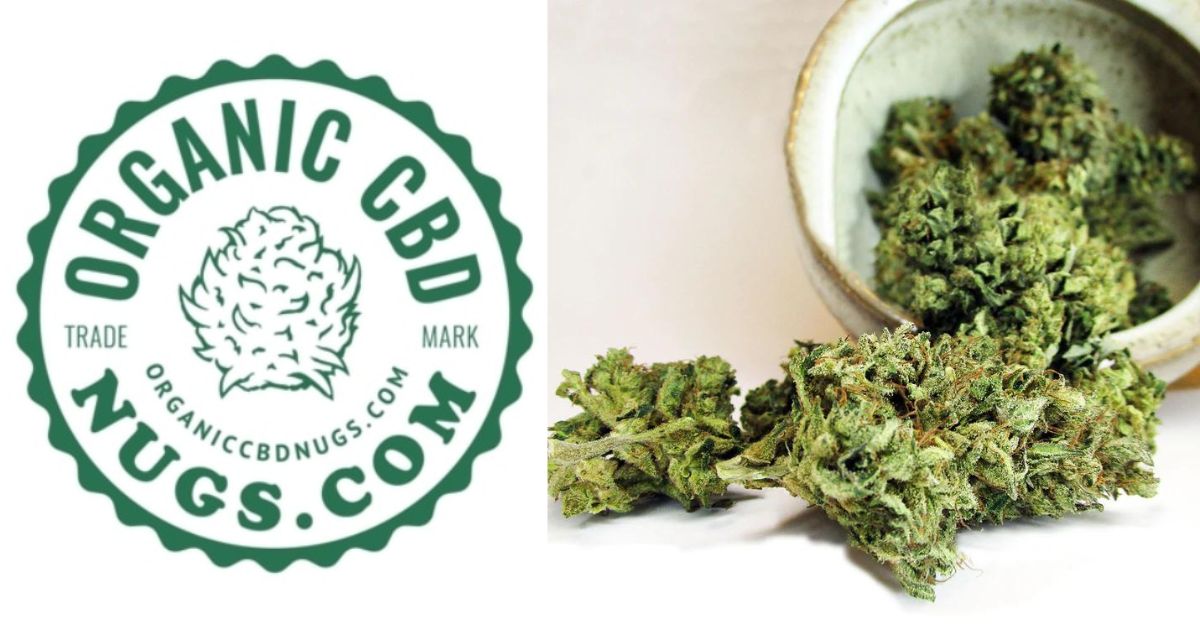 Organic CBD Nugs is a brand that manufactures CBD products. The brand is not very famous but has many regular customers. They offer a variety of products including CBD vapes, gummies, Delta 8 gummies and vapes, and Delta 9 gummies and vapes but its best-selling product is CBD flowers.
The headquarter of organic CBD Nugs is in Los Angeles, California. They manufacture both pre-rolled CBD joints and CBD flowers, in case you want to make the joint yourself. The brand has several positive reviews online, mostly on Reddit.
In 2019, Organic Nugs was in the news because of some information on their official website which was false, later it became a huge controversy among CBD users and many regular CBD consumers stopped using this brand's hemp products.
Organic CBD Nugs Product Lineup
Talking about the product lineup, they manufacture products with different cannabis extracts, including CBD, Delta 8 THC, Delta 9 THC, HHC, and Delta 10 THC.
Delta 8 THC Products
The brand manufactures the following Delta 8 products:
Delta 8 Gummies
Delta 8 Vape Carts
Delta 8 Disposables
Delta 8 Flower
Delta 8 Oil
Delta 8 Pre Roll
Delta 9 THC Products
Organic CBD Nugs manufactures the following Delta 9 products:
Delta 9 Oil
Delta 9 Gummies
Delta 9 Vape Carts
Delta 10 THC Products
They have the following products in Delta 10 THC:
Delta 10 Gummies
Delta 10 Vape Carts
HHC Products
Organic CBD Nugs' HHC products include:
HHC Gummies
HHC Vape Carts
CBD Products
Here is the list of CBD products of Organic CBD Nugs:
CBD Gummies
CBD Vape Carts
CBD Flower
CBG Flower
CBD Tincture
CBD Pre Roll
Hemp Flowers
As we all know, Organic CBD Nugs is best known for its hemp flowers, they make CBD, CBG, and Delta 8 hemp flowers in 7 different flavors. These flavors include:
Pineberry
Jack Frost
Special Sauce
Sour Space Candy
Elektra
Bubba Kush
Pineapple Express
You can buy the trial pack first to know which flavor you like better and then you can buy the complete package. They offer a special sample pack that contains the hemp flowers of 6 different strains so that you can easily select which one works better for you.
They also offer Delta 8 hemp flowers with 3 different strains and the sample pack is always there to help you select the best of all the hemp flowers. All in all, they offer a wide range of hemp-derived products.
Also Read:- WHAT IS GUSHERS STRAIN? GUSHERS STRAIN REVIEW
Honest Rating
In this section, we are going to provide the most honest and unbiased Organic CBD Nugs review and rating. We think that Organic CBD Nugs deserves an overall rating of 3.8/5.
Hemp Source – 4/5
As mentioned on their official website, Organic CBD Nugs manufacture their products from organic local hemp. The brand is situated in California, so they use California hemp to make their products. Though they should mention more details about the hemp source on their official website as well as the product description.
Product Lineup – 3.8/5
The brand offers a subtle range of products. Where they make products with different cannabinoids like CBD, Delta 8 THC, Delta 9 THC, and Delta 10 THC, they should also introduce more oils and tinctures, and topicals in all the categories. They should also provide more volume and strength options in oils and tinctures.
Shipping and Delivery – 4/5
If you are buying products from their official website then as soon as you place the product, Organic CBD nugs ship the order within 1 to 3 business days, depending on the availability of the product. Then the product is delivered to you within 5 to 8 business days.
Brand Reputation – 3.5/5
Earlier the reputation of Organic Nugs was great but in 2019 a user claimed that the report of third-party lab tests available on the website is false. In the investigation, the third-party lab gave a clear statement that the report available on the website is not correct and they gave a different report to the brand which was not available on their website. Later the brand deleted that information from its official website.
In the same year, many customers also reported that their products had weird chemicals like smell.
Price and Affordability – 4/5
The products of this brand are quite affordable. Though cheaper options are available in the market, considering the product quality, the products are not overpriced.
Third-Party Lab Test Results – 3.5/5
We are giving only 3.5 points to Organic CBD Nugs out of 5 in this section because third-party lab test results are available on the website. After the whole 2019 controversy, we cannot completely trust the honesty and reliability of the brand.
Also Read:- EVERYTHING ABOUT THE ENDOCA REVIEW 2022-23 (THE EXPERT ANALYSIS)
Final Verdict
All in all, Organic CBD nugs is an average brand. If you are buying hemp flowers then you can go with this brand but if you want to buy oil, tinctures, gummies, or any other hemp-derived products then we would recommend you to go with better and highly rated brands like Fab CBD, Extract Labs, CBDistillery, etc.
The brand offers a variety of hemp flowers with different strains, strengths, and flavor options. Though they can improve their product lineup by adding some oils, tinctures, and topicals. Also, comparing the other brands, the price of products should be a little low.
FAQs: Frequently Asked Questions
Q1- How long do organic CBD nugs take to ship?
It totally depends on the availability of the product. If you place the order on their official website then the product is usually shipped between 1 to 3 business days. Then it is delivered to your place within 5 to 8 business days, depending upon your state and locality.
Q2- Are organic CBD nugs discreet?
Yes. And to dodge the legal hassle, the brand uses ultra-discreet packaging. This helps to keep the product safe on its journey to your house and no one gets to know what is in the parcel that you just received.
Q3- Where can I buy Organic CBD nugs?
You can buy Organic Nugs products both online and offline. Though it is better to buy the products online from their official website for the fast shipping and authentic products.
For offline purchases, you can go to any certified retail shop near you but since the brand is not very famous, most retail shops do not keep this brand's products in their shops.